Jan 21, 2022
The St. Louis Cardinals have a defensive dynamo at third base, the perennial Gold Glove winner, who also provides middle of the order punch to the offense, and makes them a yearly threat to be world champions. His name is Scott Rolen.
Of course, you were probably thinking that I was talking about Nolan Arenado, and that is a testament, if anything, to the Cardinals' management of resources, and long-term construction of a roster. And indeed, Arenado will have his plaque in Cooperstown before long. But we should not forget just how good Scott Rolen was, so much so that his failure to be included in the Hall of Fame is a minor crime against baseball itself.
I mentioned to our esteemed Editor in Chief that it seemed to be an annual liturgy of denying Rolen his just due. Ironically enough, for all the talk that the "new stats" in the form of advanced metrics are taking over baseball, it seems that Rolen's lack of longevity and counting stats is hurting his case, in the minds of some voters. I will not bore you with a long recitation of his stats, but I can say that he was the best defensive third baseman I have ever seen. Even in the era of Nolan Arenado, the greatest compliment I can pay Nolan is to say that he reminds me of Scott Rolen.
And to think that he was a force offensively, on a team that included a prime Albert Pujols, and a criminally underrated Jim Edmonds, makes his body of work all the more impressive. I can tell you that he also struggled through many injuries, but found his way to relative health in his age 35 season, where he put up numbers for the Cincinnati Reds comparable to his highs in St. Louis. Guys don't collect MVP votes in their age 35 seasons, but Scott Rolen does.
I never saw a guy play so hard. It was an injury from playing hard, that really caused the rift between the manager Tony La Russa, and Rolen. It was the will to win that caused the injuries that caused the perceived lack in the "counting stats," as they say. Even if you ask me today, "Would you take Arenado, or Rolen?" I can't give an answer. I suppose Nolan has higher peaks in things like batting average and on-base percentage, but that's just the thing: Rolen was steady; Nolan is sometimes streaky. And if we give Nolan a deserved pass for a few errors, on account of the fact that he reaches balls at third base no one else can, we have to grant that Rolen seemingly never made errors at all.
My brother's favorite player was Scott Rolen. I can still see the authentic Rolen game jersey around my brother's shoulders, as we watched playoff games Rolen didn't even play in. I remember his excitement, on the day of the trade. He'd followed him all the way from the early days in Philadelphia. In a way, that pride of Indiana still belongs in a city like Philadelphia: tough, unsentimental, and hard-working. You might be misled into thinking that Rolen wasn't enjoying himself, but you would be wrong. Rolen knows the great mystery of baseball: it's best and most fun when it is played well.
Interestingly enough, I sort of compare him to another underrated third baseman: Gary Gaetti. There was another guy who didn't get enough credit for his clutch hitting, and stellar defense. It's almost cliché at this time, to say that Rolen "played the game the right way," but he really did. Team first, "me" second. In that way, he was also perfect for the St. Louis Cardinals, known around the league for finding guys who fit this mold.
The experts assure me that Rolen will not have to wait much longer to be enshrined in Cooperstown, but you know how it is with experts. It should have been a settled matter, the very day that he walked off the field for the last time. Nobody gets extra points for getting in on the first ballot, but we ought to know a Hall of Famer when we see one. If you don't know this about Scott Rolen, I don't know if we're watching the same game.
While I'm at it, Rolen never embarrassed himself, or his family and friends, off the field. He is noted for his shyness, or at least not fitting the stereotype of outgoing, but he did loads of charitable work and meeting with the fans, and he did it cheerfully. Now, we are treated to articles about how cheaters and scoundrels should be allowed in the Hall of Fame, because it should be about the baseball. On the contrary; part of "the baseball" is how we each contribute in our love for the game to the fabric of society. Disrespecting and dishonoring the game is therefore disrespecting and dishonoring one another, not to mention all those who loved and played the game before us. On this account, Rolen should come through with flying colors. But if I need to cast a theoretical vote for Dale Murphy for consistency's sake, I'm happy to do it.
Every time we enjoy the game played at a peak level, we should tip our caps to Scott Rolen, deservedly by reputation among the game's greats at his position.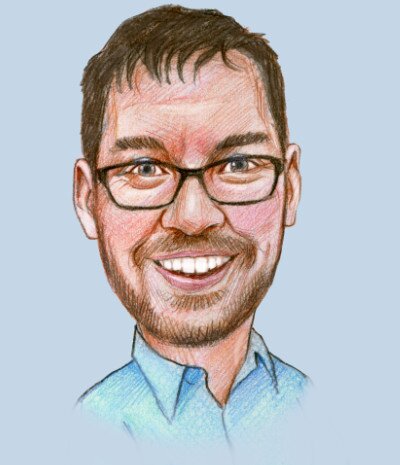 Jason Kettinger is Associate Editor of Open for Business. He writes on politics, sports, faith and more.