Aug 10, 2021
Tennis Legends Square Off
At the end of August, the U.S. Open tennis tournament will begin in Flushing, New York. Novak Djokovic has recently won Wimbledon, bringing his total of major titles to 20, equaling him with Roger Federer, and Rafael Nadal. Someone is likely to be the all-time leader in men's major titles alone at the end of this tournament.
Or will the vaunted next generation finally emerge? Alexander Zverev is right on the cusp of major championship contention, and possibly a victory. Stefanos Tsitsipas is the young Greek phenom who has shown the quality to win, falling to Novak Djokovic in the French Open championship final. Daniil Medvedev is the world #2, with a great all-around game, and only 25 years old.
It generally takes a big forehand, to win at the U.S. Open. Roger Federer has the greatest forehand in the history of the sport, but few would put it near its peak right now. Roger can still win, if he can get healthy, and maybe get a little lucky. A triumph on the hard courts there would be a coup, since he doesn't move quite as well on the hard courts as he does on the grass of Wimbledon, or in Halle, where he has triumphed 10 times. And it remains to be seen if he can get his knees back to full health, or if sadly, we will be treated to a series of "setbacks" which will lead to his eventual retirement.
On the other hand, he didn't seem too terribly concerned about his exit from Wimbledon, though it was shocking to see him play so poorly in that quarterfinal match. I still doubt he would proceed, if he thought victory was impossible. Even so, he is far removed from his five consecutive triumphs at the U.S. Open in the first decade of this century. You may recall that it should have been a sixth. He held championship point against Juan Martin del Potro, but eventually succumbed, in 2009.
Men's tennis has indeed changed since Pete Sampras set the record for major wins in the Open Era, with 14. The tragedy, of course, is that these three legends playing in the present will make people forget how great Pete Sampras really was. The next summer after Pete retired, a young Roger Federer won his first Wimbledon—- the first of eight—- in 2003. On the other hand, Pete essentially went out on top, winning the 2002 U.S. Open over his old rival, Andre Agassi.
It does seem quaint, to realize that people used to argue between the two of them who was greater. Andre's case was made in having won major titles on every surface, including the French clay of Paris, which Pete never won. Pete has the advantage in overall major titles, 14 to 8. Oddly enough, Andre is married to Steffi Graf, owner of 22 major titles in singles, and the closest analogue to Roger Federer in the women's game. Steffi Graf was so great that when she retired in 1997 on account of injury, she was the third-ranked player in the world.
I deeply appreciate that all three men at the top of the major championship leaderboard have embraced a certain role as an ambassador of tennis. They go out of their way to praise the other two, and to celebrate one another's accomplishments. Novak may long for the love from the fans, which he'll never quite receive, as long as Roger and Rafa are around, but I can't fault the way he conducts himself. Truthfully, though I root against him as passionately as I ever did, I am starting to enjoy his greatness, as I had with the other two.
There is a kind of aura that one plays against, in trying to beat these legends. It's a mental game, as much as trying to overcome the greatness of the shots on the court. In a sense, Novak is no longer the hunter; he's the hunted. Even so, that comes with certain advantages, when playing younger players, who have not yet tasted the thrill of victory on the biggest stages.
Another underrated aspect of the U.S. Open are the night matches under the lights. There is a passionate emotional dynamic, between the crowd and the players, which I don't think has been replicated anywhere else. It was this crowd energy that propelled Jimmy Connors to a quarterfinal berth at the age of 41, in 1991. I suppose the only difference is that no one really would be shocked to see Roger in the quarterfinals, but it was a different time.
Speaking of Roger and Jimmy, Roger is creeping up on the all-time record for overall tournament wins. Jimmy Connors won 109 tournaments overall on the ATP tour. Roger has won 103. In overall match wins, Connors leads Federer, 1274 to 1251. I anticipate that Novak Djokovic will eventually claim all those records, but it is intriguing, to see if Roger can surpass Jimmy Connors.
The major championships are the time when tennis briefly captures the sports imagination of America, who otherwise have plenty of other sports to watch. These three icons have certainly elevated the profile of the sport, and have brought beauty and grace to an already graceful game. Roger Federer seemingly never misses an opportunity to call the majors "a celebration of tennis." He's absolutely right about that, and if these words are any indication, there is much to celebrate.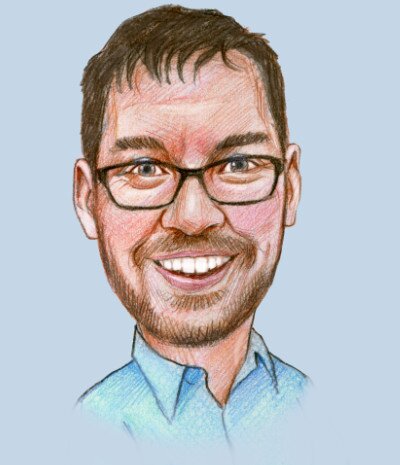 Jason Kettinger is Associate Editor of Open for Business. He writes on politics, sports, faith and more.