Jun 08, 2021
On Sunday, May 23, Phil Mickelson started the insanity, by winning the PGA Championship in South Carolina. It represented his sixth major title, and he surpassed Jack Nicklaus, and Tiger Woods to become the oldest major winner in the history of professional golf. I don't recall thinking that Phil was too long in the tooth to win anymore, but he's 50 years old. He's eligible for the Champions Tour, which in a bygone era was called the "Senior Tour." Phil had won the PGA Championship before: 16 years ago. That gap represented the largest for anyone winning the same tournament in the history of professional golf.
Then just last week, Helio Castroneves won the Indianapolis 500 for the fourth time, at the age of 46. I remember looking through the list of the field, and I saw his fellow Brazilian, Tony Kanaan— himself no spring chicken— and thinking how fun it would be if one of those guys could win the thing. As the race progressed, it became clear that many of the young hotshots just didn't have the goods to endure the greatest spectacle in racing. But Helio definitely did. It certainly helped that another elder statesman and race favorite, Scott Dixon, fell a lap down after running out of fuel and having difficulty restarting the engine. While I'm on the subject, I don't think I have enjoyed the Indianapolis 500 that much since I was a kid.
Meanwhile, the French Open tennis tournament is taking place at Roland Garros in Paris, where the heavy favorite Rafael Nadal attempts to extend his record-setting dominance at the event by winning his 14th title, and setting a new record for major titles overall, with 21. He is of course tied with the Swiss legend Roger Federer, still a vital threat to win major championships at the age of 39. Nadal himself is 34, as is the number one player in the world, Novak Djokovic.
In a sense, we all have been witnesses to the improvements in nutrition and fitness that have taken place in the world of professional sports, and in society overall. In that way, I suppose we should not be surprised. In another sense, it is altogether shocking that these great athletes still in eclipse their younger peers, despite their advancing age. There is that golden mean, where experience meets athletic prowess, and the ravages of time have not declined the skills to such a degree as to make a triumph impossible.
Federer himself has the feel of a much more beloved Napoleon Bonaparte, charting his own 100 days in this spring and summer of 2021. I get the sense that one more injury of any kind will be the end of him as a competitor. And yet, even his fiercest opponents would not wish it so. There is the funny story of poor Andy Roddick, who couldn't seem to beat Roger in a major championship to save his life. Andy said he tried to "hate" him, to maybe gain an edge for the next time. Roger texted him, to say how much he enjoyed playing with him, and that he hoped he was doing OK, because Roger knew that losing a championship final was never easy. Roddick told that story as he was enshrined in the International Tennis Hall of Fame, roughly 7 years ago. Roddick may be long retired, but even this past week we continued to witness Federer's continued drive.
And then there is the curious case of Yadier Molina. The 38-year-old catcher of the St. Louis Cardinals is one of the most celebrated players of his generation. He is a surefire Hall of Famer, if they can ever pry him from his spot behind the plate. Even this season, he leads all catchers in Major League Baseball in innings caught. You may have noticed that he is in the midst of an offensive resurgence, nearly leading the Cardinals in runs batted in, while his average floats near .300.
The only negative aspect of any part of these stories is perhaps our cultural tendency to ignore the realities of aging and death, to pretend that we will never die. Sports in this culture does sometimes serve our idolatry of youth, and our obsession with celebrity. Nevertheless, for those of us whose college days are in the rearview mirror by at least 20 years, the sporting success of these older athletes is most pleasing.
I know that these recent successes remind me fondly of the past triumphs of other older athletes, like Brett Favre, and Pete Sampras. Just another file in the catalog of memories, for the heady days of youth.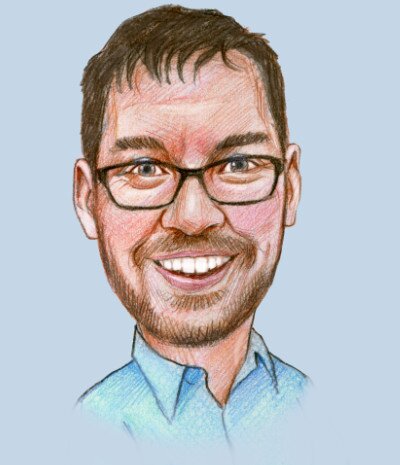 Jason Kettinger is Associate Editor of Open for Business. He writes on politics, sports, faith and more.