Mar 18, 2021
We sit on the very edge of the beginning of the tournament. Just hours from now, the four teams playing in the play-in games for the 68-team field will tip off for the right to take their places in the main 64-team bracket.
I had thought of doing a piece simply on Mark Few, the head coach of the men's basketball team at Gonzaga. I could recall watching Few and Gonzaga make surprising tournament runs as a lower seed from a smaller "mid-major" conference. However, it was actually head coach Dan Monson who led Gonzaga to the Elite Eight in '98-'99, as a 10 seed. Mark Few took over, and has continued their steady upward trajectory. This season, the once-heralded giant-killers are now the giant. Gonzaga is one of the 1 seeds, and in fact, the 1 overall seed. (The tournament organizers always designate who they believe to be the best of the number 1 seeds.)
This tournament of course takes place in the shadow of the coronavirus pandemic. The NCAA made the unprecedented decision that whichever four teams were designated as their "first four out" would be on standby, in case any team had to withdraw because of COVID-19. In addition, all games are taking place in the same location. There will be no travel to Indianapolis, IN, the site of the Final Four. The tournament is effectively taking place in an isolation bubble. Frequent testing, and this isolation, has seemed to work reasonably well for the professional sports leagues, which have continued, with few massive disruptions.
In any case, Mark Few is probably the best coach that most people haven't heard of. Could this tournament be the crowning glory of his remarkable career? He has been offered jobs at larger schools, even at the outset of Gonzaga's dramatic rise to be one of the power players in men's college basketball. He has refused, consistently saying that he belongs at Gonzaga, and that he wants to win at Gonzaga.
Moreover, this particular Gonzaga team comes into the tournament undefeated. No NCAA men's basketball team has finished undefeated since the Indiana Hoosiers in 1976. There were other heralded teams that came close, but all fell in shocking upsets. It would have to be another shocking upset, because they have made the biggest schools in Division I men's basketball take notice. After Gonzaga's dramatic rise to be among the major players, the NCAA and its television partners decided to assist the visibility of these mid-major schools, by pitting them against each other, and against major conference teams with elite reputations. This has accelerated the move of many teams from mid-major status to major players. The Wichita State Shockers and the Butler Bulldogs are both lesser-known schools that have become known for deep tournament runs. Butler University in fact played in the national championship game, against Duke University, in 2010. After this, Butler's young celebrated head coach Brad Stevens was hired by the Boston Celtics of the NBA, where he remains to this day.
It was extremely difficult, I am sure, for the tournament selection committee to be fair to all the teams impacted by the coronavirus pandemic. Many fewer games were played, on account of infectious spread. Let us hope that no team is forced to withdraw because of the virus.
The aforementioned Duke University had to drop out of the ACC conference tournament because of a coronavirus infection. After having an abnormally bad season, this cost Duke its last shot to qualify for the tournament. This season marks the first time since 1995 that Duke did not make a tournament appearance. Also, this is the first time since 1976 that neither Duke nor Kentucky will appear in the tournament field.
These are the two biggest blue-bloods in men's college basketball. Of course, Duke was not known for basketball, and was not a major player, until Mike Krzyzewski took over at Duke in 1980. They have won five national titles, and have been a serious threat for many more, on a perennial basis.
Krzyzewski began his coaching career at Army, after having played for the last man to lead an undefeated men's basketball team: Bob Knight, in 1976. Krzyzewski was also the man who passed Knight to become the all-time winningest head coach in men's college basketball, when he won his 903rd game. Now that total stands at 1097, against only 302 losses, just at Duke. His overall mark as a head coach is 1170-361.
It is an odd tournament in many respects.
I would normally have said that the banner of the blue-bloods must be carried by UCLA, and by Michigan State, but these two historic powerhouses are slated to play one another in one of the play-in games.
But speaking of Gonzaga, I had a flashback, when I watched my alma mater, the University of Missouri, play the University of Georgia in the SEC tournament. Their point guard, Sahvir Wheeler, is an elite passer, who had seven assists in the first half. I mentioned to our esteemed editor-in-chief that I hadn't seen passing like that since John Stockton, the NBA legend and all-time leader in assists, whose alma mater was of course Gonzaga. I am sure that John will be watching and rooting hard. And also keeping an eye on Wheeler, because his basketball journey will certainly stop in the NBA.
It is already an odd tournament, but I'm sure, like all the others, it will be a joyful one.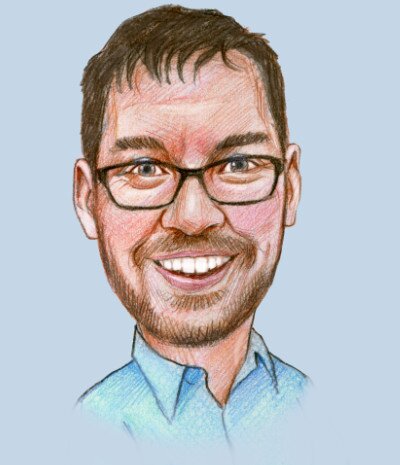 Jason Kettinger is Associate Editor of Open for Business. He writes on politics, sports, faith and more.