Jul 20, 2022
February 28, 2001. A lovely Sunday, and a great day for a Daytona 500. That is, until we lost Dale Earnhardt (Sr). The racing legend began his dominance at the precise time that television and advertising was beginning to make NASCAR—-the pre-eminent stock car racing series here in the US—-visible to a mainstream audience. Earnhardt won 7 season championships in NASCAR's top series, between 1980 and 1994, and was most likely its most beloved driver by fans. (His son, Dale, Jr., was far and away NASCAR's most popular driver his entire career.)
Having run 676 races in NASCAR's top division—-at that time, the Winston Cup Series—-he finished in the top 10 of a normal 43-car field an incredible 428 times, and winning outright 76 times. This comports with my memories of him; the long races often found him in the back of the field after some misfortune, and he had the skill to find his way to the front, more often than not.
Earnhardt was somewhat "cursed" by the Daytona 500; despite being a superstar, he'd run it more than 20 times, before finally winning NASCAR's "Super Bowl" in 1998. Every member of every race team lined up to congratulate him. Certainly feared and respected —-sometimes disliked—- but in the end, beloved.
No single person is more responsible for NASCAR's enduring popularity. It is both poetic and tragic that he died on the final lap and the final turn of the Daytona 500, as usual, in the top 10. His teammate Michael Waltrip—-the younger brother of his great rival Darrell Waltrip—-was first, and he was attempting to help his own son win, or at least finish 2nd.
Some good "ink" has been spilled on the boldness of the great Tom Cruise, to insist that a worthy sequel to the 1986 blockbuster Top Gun be plausible, and to pull it off. I plan on commenting on that film soon. But Cruise went to a NASCAR race in the aftermath of Top Gun, and decided to make a racing movie, which became the underrated classic, Days of Thunder (1990). It's been said that his "Cole Trickle" is an analog to dead NASCAR badboy Tim Richmond. Even so, Trickle's rival, "Rowdy Burns," is more than slightly reminiscent of at least elements of Earnhardt. In any case, I love every second of that film, and I commend it to you.
Just as the "old school" seems to be disappearing in sports—-replaced by new methods and specialization—-while most practitioners become fabulously wealthy delivering less value—-so too did Earnhardt straddle the modern times in his sport, while reaching back for the old ways. Indeed, he died as the last driver who was permitted to refuse the "HANS" safety apparatus now mandated in NASCAR. Fans are both haunted by his death, but also by the strength of his dominance and mark on the sport.
Dale Earnhardt was also the last driver to win 7 NASCAR championships under the same point system. Jimmie Johnson, who won 7 NASCAR championships between 2002 and 2020, experienced both the old system, and NASCAR's present "playoff" system, which rewards victories, more than consistency. "The King," Richard Petty, won his 7 championships between 1964, and 1979. Petty, born in 1937, has a legitimate claim as the greatest ever, having won 200 individual races outright. Yet it is Earnhardt—-who died in 2001 at age 49—who has a certain mystique, and the loyalty of fans, even today.
I shed tears the day Earnhardt died. Commentators said there hadn't been mourning in the South like it since Elvis died, and perhaps rightly so. We shall never see his like again.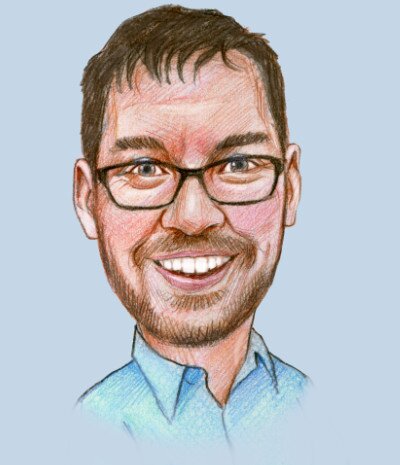 Jason Kettinger is Associate Editor of Open for Business. He writes on politics, sports, faith and more.