Sep 13, 2023
Life in 2023 feels like it is a constant flood of anger and problems, doesn't it? What a refreshing break last night to simply celebrate Cardinals great Adam Wainwright winning his 199th game.
Sports should be an escape from the normal wear and tear of life, not more of it, but this year's Cardinals team has largely felt like an exercise in insult meeting injury. Sure the stakes are much lower, but it felt like more of the misery of the world. Day after day, they've given away leads, or melted down before they ever had one, leading to one of their worst seasons in their 141 years of existence. (Exclude 1990 and 1995 and the only teams worse than this year's are more than a century in the past.)
The story of Wainwright this season has offered both hope and more despondency to this season. Since his first major league game on September 11, 2005, the pitcher affectionally nicknamed "Uncle Charlie" has been part of the fuel behind the Cardinals' impressive 15-year winning streak, a streak only guaranteed to be snapped after the loss on Monday.
A big part of those incredible years was tied to Waino's incredible curveball pitching (which is the source of his aforementioned nickname), but arguably an awful lot of it has been who he is as a person. Wainwright is known for mentoring players year after year, a highly competitive athlete who reliably puts others first time and again. The mood of the team frequently changed when he'd return from an injury.
From leading a Bible study on Twitter with anyone who wanted to follow along to being the goofy "cheerleader" in the dugout when he wasn't pitching, from being at the forefront of using his athletic status to support meaningful charities to beautifully representing Jesus in interviews, Wainwright has been more than good. He's been a great leader in character. In a season where little has felt worth getting excited about, the idea that this man could hit 200 career wins as a pitcher has been the thing to hope for.
The trouble has been that a bad team makes such a goal feel all but unreachable. While the 42-year-old himself has struggled to do what he did in the past (hardly a surprise), he's barreled through plenty of innings of good baseball to give the team a chance to win repeatedly only to watch that effort go to waste at the hands of sloppy relief pitchers and bats gone silent.
It's been demoralizing to watch as a fan, but Uncle Charlie has kept pressing on through multiple injuries, age-related lessening of ability and the general malaise of the team. When it looked a few weeks ago like he'd lost any remaining command of the ball, he redoubled his effort and came back with several good performances. Same story, sadly: they once again resulted in losses as the Cardinals failed to score.
Last night, you could feel the focus of a whole team trying to do something different. Each player clearly feels the burden of getting Wainwright to 200 and responsibility for him not being there already. As little as there is to fight for accomplishment-wise on this particular team, this is something they can do.
Send the legend off on a high note.
Finally, finally, after months of dangling at 198, the number ticked up. With three or so more starts ahead before the end of the season, there's a chance.
My friend and OFB compatriot Jason Kettinger and I have speculated on our podcast multiple times about Wainwright's Hall of Fame chances. The two-century mark matched with multiple near misses of the Cy Young award (missed by votes being divided amongst multiple exceptional candidates), he should be added to that rarified group.
Whether he does or not, he is a beloved legend already in St. Louis. It is safe to say right now he has a whole region holding its breath each time he plays, trying to collectively will him to a milestone his Hall of Fame worthy career deserves to cross.
And, whether he does or not, I'm thankful for Wainwright as an exemplar of using the escape of sports to do an awful lot of modeling of living a faithful life. Sometimes it is in the escapes we see examples of what we all ought to try to be more of when we return from that escape.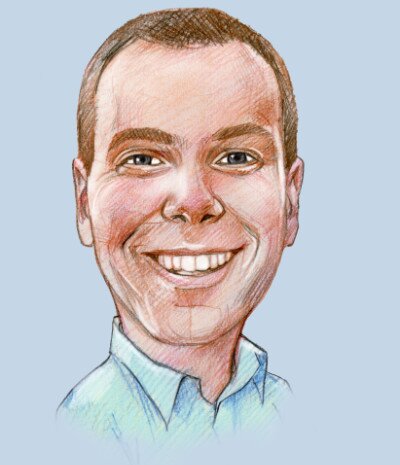 Timothy R. Butler is Editor-in-Chief of Open for Business. He also serves as a pastor at Little Hills Church and FaithTree Christian Fellowship.