Jun 21, 2023
Three years after a pandemic canceled a vacation to the Ozarks, I returned to the breathtaking hills and lakes outside Branson, MO last week. I discovered something beside me had made its return: the Ducks.
No, not the small, delightful fowl – they always make a home there. "Ducks" are old World War II-era army amphibious DUKWs retrofitted for civilian enjoyment. These half-boat, half-truck contraptions delighted generations with a land tour that then became a lake cruise.
Ride the Ducks operated these vehicles out of Branson for nearly half a century, winding through the touristy districts, out to the rolling Ozark Mountains and then into Table Rock Lake. As both a kid and an adult, I loved them until the annoying addition of "Wacky Quackers" turned it from a mildly kitschy, but enjoyable, ride into something loud and obnoxious.
If you aren't from the area (or one of the others that operated Ducks), you probably know the Ducks by the more awkward name "Duck Boat" that inexplicably became the preferred term after one sank in 2018. That tragic incident involved rapidly moving severe weather sweeping across Table Rock Lake, catching off-guard the 31 people on one particular Duck and killing 17 of them.
Unsurprisingly, Ride the Ducks itself sank under the weight of dozens of lawsuits and state investigations. If you knew little about those boat-truck hybrids beyond the news, you might think their demise a fitting conclusion.
After the 2018 sinking, everyone became an expert on "Duck Boat" safety. You would think only a fool would ever set foot on one. Never mind decades of safe Ozark Duck excursions. Never mind a tragic accident was the fault of misreading a storm as it turned severe.
If there was indeed negligence in that accident, it should have been dealt with. There is no minimizing 17 deaths. Nevertheless, we flippantly ignore plenty of far more predictable dangers.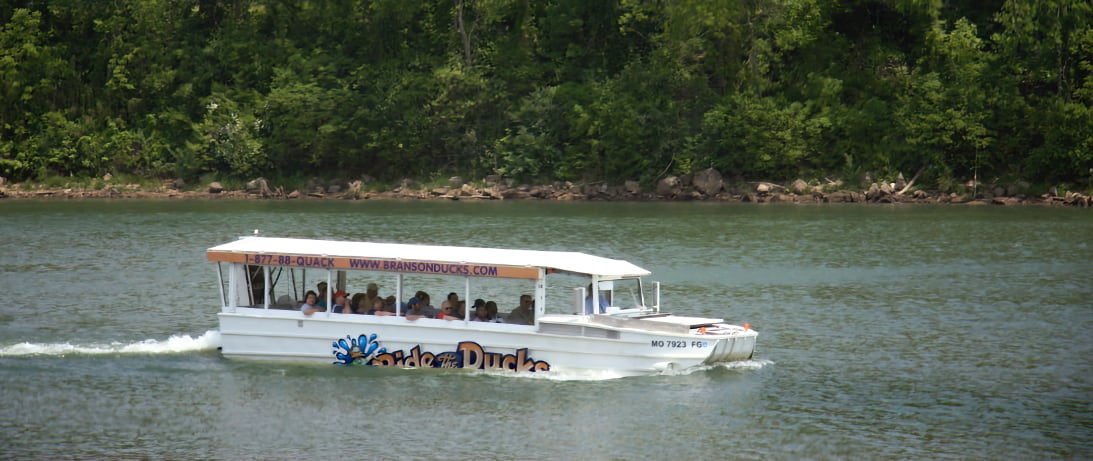 The older style Ducks rode much closer to the water, creating the potential for a deadly situation if they started to take on water during a storm. (Credit: Timothy R. Butler)
Driving to and from the Ozarks, I saw numerous billboards advertising recreational marijuana thanks to the loony decision of Missouri to join the legal recreational drug bonanza despite federal laws continuing to prohibit use.
Detestable Exhibit A is a billboard here in St. Charles. "The first time doesn't have to be scary," the sign declares to every passing motorist.
Here in the States, a cigarette manufacturer cannot even sell logo gear or merchandise in a brand's colors because society has said the risks of tobacco smoke are too great. Marijuana, though? The drug is illegal nationally and joints contain more of the same harmful chemicals as tobacco cigarettes, but why not have a billboard enticing people to start smoking?
That's not even starting on marijuana-specific health issues or side effects such as driving intoxicated from the high. Fickle societal favor is the only explanation of why Joe Camel is regulated out to pasture while quasi-legal drug dealers unfurl encouragement to light up.
Marijuana is too trendy right now for anyone to care about the dangers. Ride the Ducks was not.
A multimillion dollar government grant is not required to know that we will see more people die from the services of that billboard than all the Duck accidents ever.
In two decades, CNN reported 39 fatalities from Ducks anywhere in the country. A significant number of those were traffic accidents or errors on the part of other vessels. Approximately ten million people died of smoking-related causes during that time. Joint smoking will not help get that number down.
For the math disinclined, ten million is greater than 39.
While we plummet towards widespread authorized recreational drug use, at least the fowl inspired amphibious vehicle market is moving to safer ground (or water). On last week's trip, I was surprised when a new Duck drove by and splashed down into Lake Taneycomo. Branson Duck Tours even has a complete page on steps taken to improve safety over the old, military-style DUKWs.
Given the general safe voyage rate of even the vintage ones, I hope they get many years of happy passengers. I intend to be one of them. Old or new, they will do far less to shorten life than the THC peddlers will.
Before our next feigned outrage over a statistically small safety violation, we should all stick those numbers in our pipes and smoke them.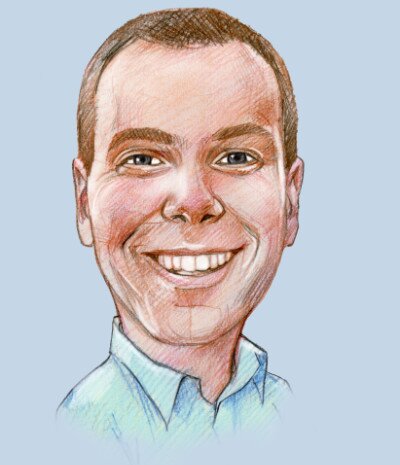 Timothy R. Butler is Editor-in-Chief of Open for Business. He also serves as a pastor at Little Hills Church and FaithTree Christian Fellowship.